In the hubbub of politics, which is even more confusing than that which marked the so called First Republic passage, there is a growing and irresponsible call to the most deprived citizens by many troublemakers in permanent active duty. Between professional politicians, adventurers of the last hour and TV journalists in search of easy consensus, including Gianluigi Paragone, hit on the Damascus road of collectivism, has unleashed a real competition to see who rides the better demagogic positions. I am struck, in particular, by the increasingly explicit condemnation of eurocurrency and the consequent encouragement, more or less explicitly, addressed to the people to press for a return to the old little "Lira". On this floor, the cited conductor of "Ultimaparola" set several episodes of his program, inviting a number of characters, including a former pupil of Paul Barnard or Santoro as a theorist of public expenditure like the economist Giulio Sapelli . Characters, the latter, which tend to confirm the citizenship at the idea, very sock, that wealth equals the amount of money in circulation.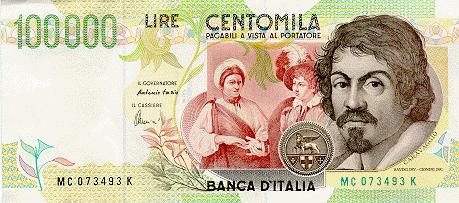 Ergo, since the euro cage prevents us from printing money at will, the only possible way out of the crisis would be a need to return to the domestic currency. Shouting "Give us back our sovereignty," the front of fans shamelessly for the abandonment of the monetary standard would convince most people that the benefits of this crazy operation would be better above the negative repercussions, considered modest. Of course, just because of the progressive impoverishment of the country, piping anti-euro it's a good game to download on the single currency many of the frustrations and concerns of ordinary people, turning the euro into a scapegoat for the financial woes and economic system that continues to want to spend and distribute resources in deficit.
What the theorists of the aforementioned monetary sovereignty avoid to explain, as far as they have knowledge, are the inevitable and catastrophic consequences of such a choice. In particular, in an economy that does not grow and a public debt up to his neck, a return to the old currency would plunge the country back many decades, with a significant and immediate loss in terms of accumulated savings, causing all a series of serious and unpredictable turbulence on both the exchange rate, and on the inflation. In essence, forced to pay raw materials and energy with hard currency , the expected depreciation of the "lira" would prompt us to a vertical reduction of consumption, with the inevitable consequence the case. Of course (and this is why many professional rabble-rouser would scuttle the euro), of taking up the printing of paper currency, supporters of the largest Italian party (the cross based on the deficit-spending) would have no way to deploy additional, immense odds of poverty, in the form of debt securities and salaries increasingly devalued.
Translation by Valter Conti
Original Article by Claudio Romiti from L'Opinione